Get Reduced Redundancy Storage and Server-Side Encryption to the Amazon S3 options in EverestBackup.
Export and import to and from Amazon S3
Auto backup and upload your backup files to 

Amazon S3

One Click integration to your Amazon S3 account
One Click Restore and Rollback from 

Amazon S3

Get all lists of Backup Files from WordPress Dashboard
After initial setup and connection. No need to log in to Amazon S3. Each Backup file can be downloaded, deleted, and Rollback from your WordPress Dashboard.
How to Configure Everest Backup AWS S3 Addons
We need Two things to connect Everest Backup AWS S3 with your WordPress Website.
Bucket name ( Your AWS S3 bucket name that you have created )
Your IAM user CSV files ( Credential download files )
Now lets see step by step how to create Bucket name and AMI users credentials CSV file
Step 1:
Go to https://aws.amazon.com/ and log in to your AWS account ( Skip this step, if already logged in to AWS console )
After successful login, search S3 in search field as shown in screenshot below : –

Once you find S3 service, Click on S3 as shown in above screenshot. You will redirect to Amazon S3 page, Now Click Create a bucket button as shown in screenshot below.

Here, Only bucket name is required. Enter Bucket name and this name can be anyname of your choice. If you would like to select AWS Region then select or just leave default option. Scroll down the page and click Create Bucket.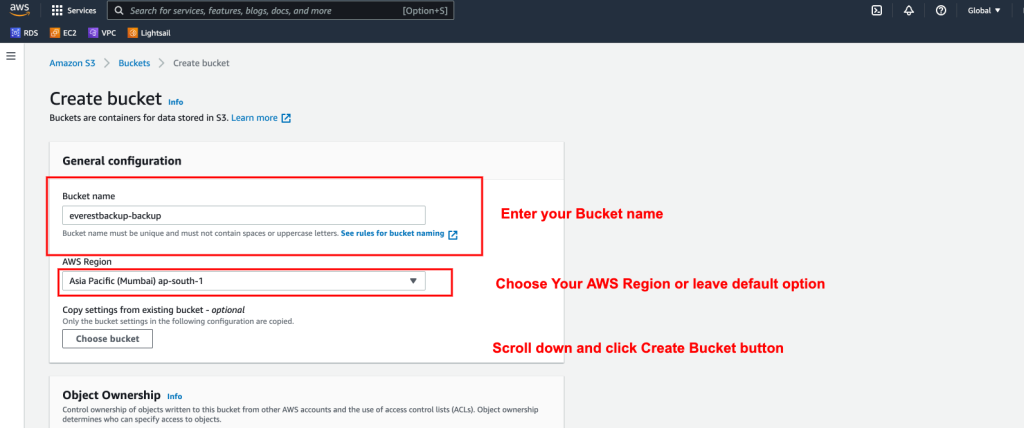 Now your AWS S3 bucket is created and note your Bucket name this name is required on Everest Backup AWS S3 setting page.

How To create IAM User Credential CSV File
Step 1:
Go to https://aws.amazon.com/ and log in to your AWS account ( If already logged in then skip this step )

Enter IAM in search box to take you to the IAM dashboard. Screenshot is shown below

Step 2:
Click on Users option in the left navigation pane and click Add user button.

Step 3:
Enter a user name and check the Programmatic access option, then click Next.

Choose Attach existing policies directly option then use the filter policies to find and check AmazonS3FullAccess option. Once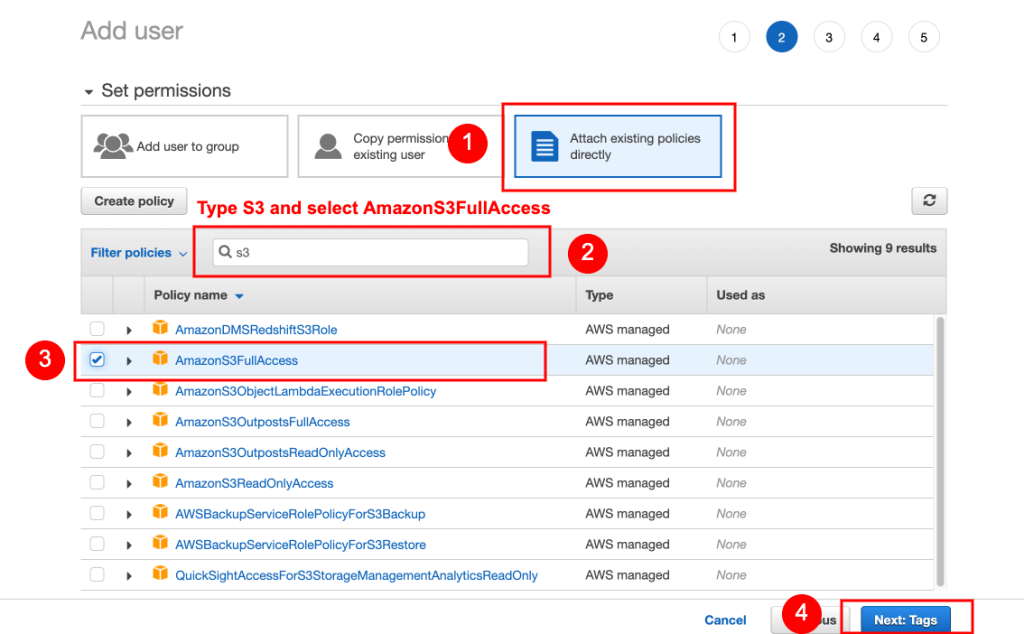 The next page is an optional tag option, just skip it by clicking Next.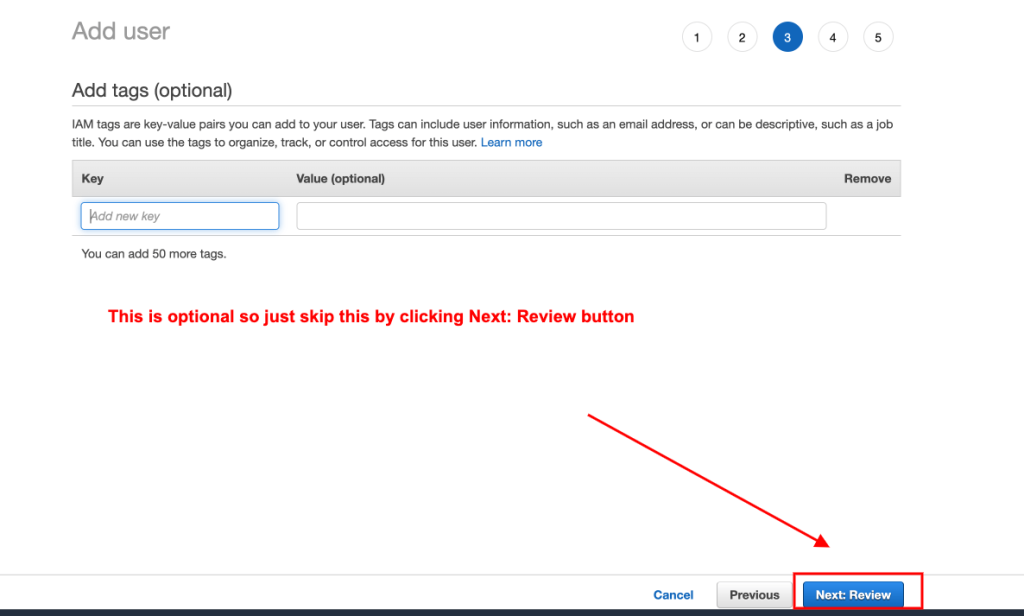 Now you come to a review page providing details of the user. click Create user.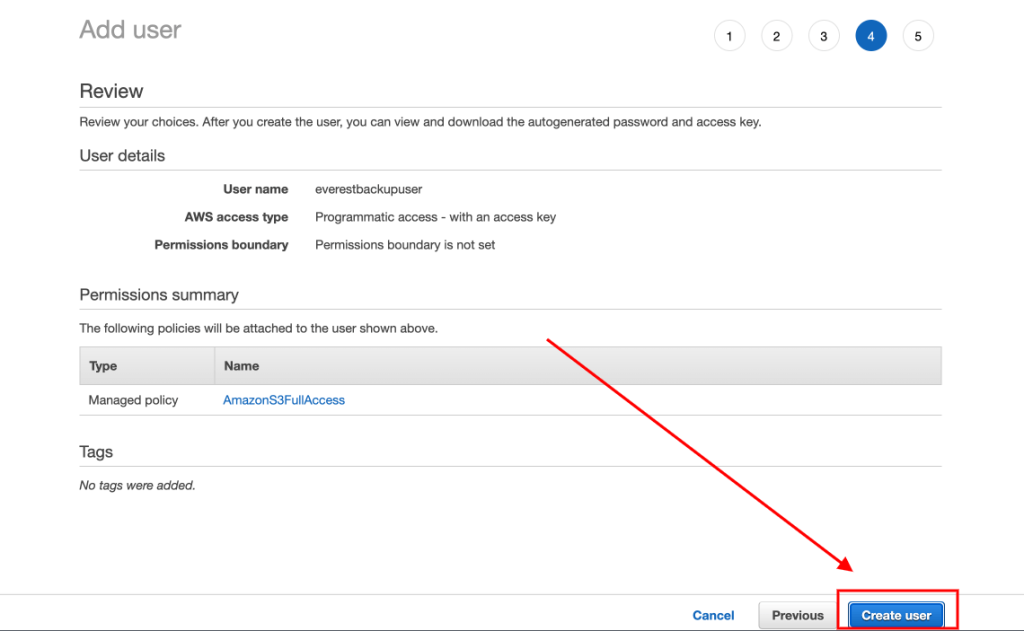 On the next page you should see the access key ID and secret access key has been created successfully. Choose Download .csv file to save the key pair to a CSV file to somewhere safe.