Everest Backup Bundle Products
Bundle Plan includes all of the add-ons but you can purchase all our add-ons separately too
Note: All pricing is in USD. You can change plans or cancel your account at any time. | 40% discount on renewal
With our premium purchase, you will receive a year of comprehensive support and service.
Note: Few Features of EvererstBackup Pro is still under development. It would be automatically added once we complete development and testing.
you can purchase all our add-ons separately too
All Premium Addons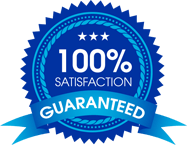 100% No-Risk 14 Days Money Back Guarantee!
Our #1 Priority is your happiness. This means we stand by our products 100%, no matter what, no questions asked, no hold barred, no ifs, no buts. If you don't like your investment over the next 14 days, just reach out to our Customer Happiness Team, and we will happily refund 100% of your purchase. Happiness. Guaranteed.
Pre-sale Frequently Asked Questions