WordPress Multisite Networks provide an easy way to handle multiple websites through a single WordPress setup. With the right plugins, you can enhance the functionality and efficiency of your multisite network.
In this article, we'll explore the seven best WordPress Multisite Networks plugins and guide you through their setup and benefits.
Understanding WordPress Multisite Networks:
Before delving into the plugins, let's briefly explain what WordPress Multisite Networks are.
What is WordPress Multisite Networks?
WordPress Multisite Networks is a function that lets you build and oversee numerous websites using just one WordPress setup. Each website within the network can have its domain or subdomain, but they all share the same core files and database. This makes it easier to manage and update multiple sites at once.
Benefits of using WordPress Multisite Networks:
Centralized Management: With a multisite network, you can manage all your websites from a single dashboard, saving time and effort.
Cost Savings: Instead of purchasing separate hosting plans for each website, you can host them all on the same server, reducing costs.
Uniformity: By sharing themes, plugins, and settings across all sites, you can maintain a consistent brand image and user experience.
Efficient Updates: Updates to WordPress core, themes, and plugins can be applied to all sites simultaneously, ensuring security and compatibility.
User Management: Multisite networks offer user roles and permissions that allow you to control access to individual sites within the network.
Now, let's explore the seven best plugins for WordPress Multisite Networks: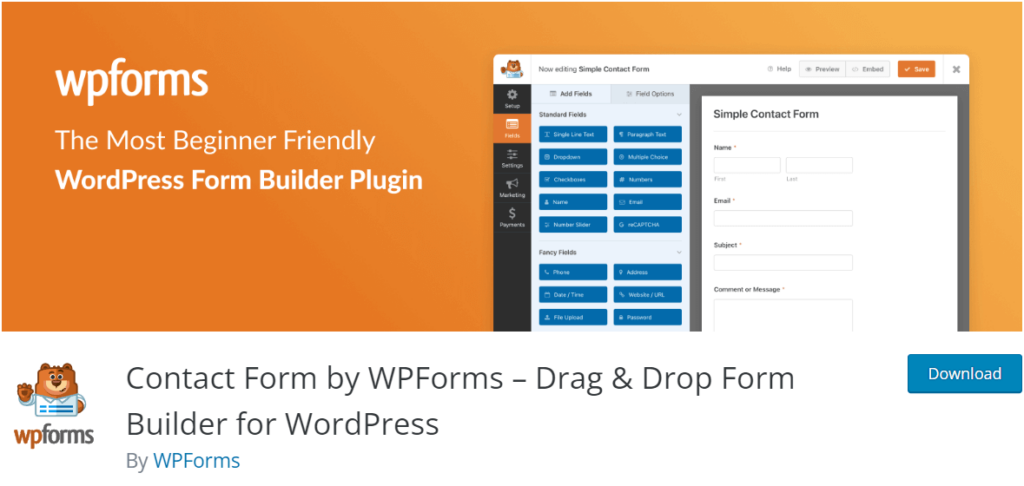 Features and Functionality of WPForms.
WPForms is a popular plugin for WordPress Multisite Networks that offers a range of features and functionality to enhance the user experience and streamline operations. Here are some key features of WPForms:
User-friendly form builder with no coding knowledge needed.
Features drag-and-drop interface and customizable templates.
Ensures responsive design for all devices.
Facilitates higher conversion rates.
Smart conditional logic adapts forms based on user input.
Enhances user experience and data collection.
Seamlessly integrates with popular tools like Mailchimp, PayPal, Stripe, etc.
Enables easy automation of processes through third-party connections.
How WPForms Enhances WordPress Multisite Networks?
WPForms is particularly beneficial for WordPress Multisite Networks for several reasons:
Centralized Form Management: This makes it easy for network administrators to create and handle forms from a central spot, ensuring consistency across multiple sites.
Detailed User Access Control: It allows administrators to decide who can access specific forms, ensuring data security and privacy in the network.
Effective Data Collection and Analysis: With advanced reporting and analytics, administrators can gather and study form submission data across the network, aiding data-driven decisions and enhancing business processes.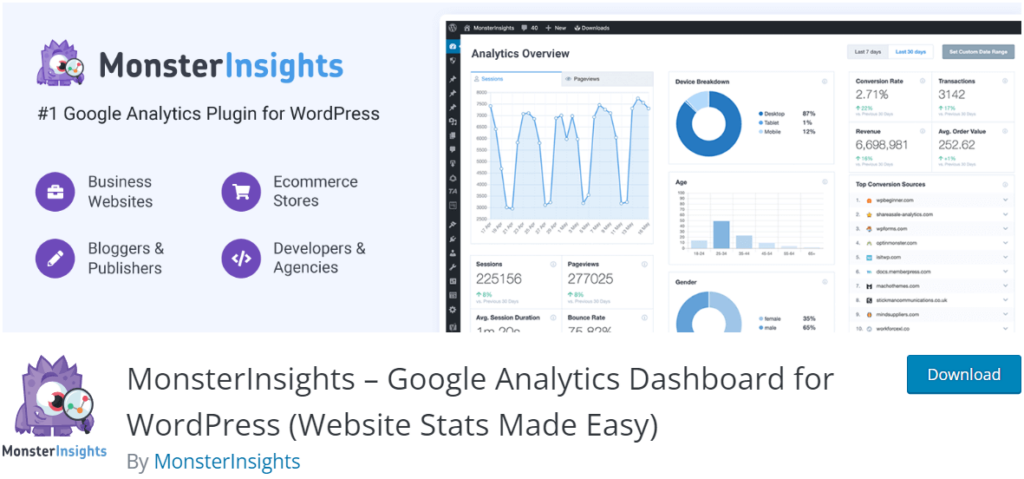 Key features of MonsterInsights.
MonsterInsights is a powerful WordPress plugin that provides advanced analytics for your website. It offers various features that can greatly benefit your WordPress Multisite Network. Here are some key features of MonsterInsights:
Easy Setup: It integrates smoothly with WordPress Multisite Networks, making it a breeze to install and use.
Advanced Tracking: With MonsterInsights, you can monitor crucial metrics like page views, sessions, bounce rate, and more, helping you make informed decisions to enhance your Multisite Network's performance.
ECommerce Insights: If your Multisite Network includes an online store, it provides comprehensive tracking of your store's performance, covering metrics such as conversion rates, average order value, and revenue.
Integration with Marketing Tools: It seamlessly connects with popular marketing tools like Google Analytics, Google Ads, and WooCommerce, offering valuable insights to boost your marketing efforts.
How MonsterInsights Improves WordPress Multisite Networks?
MonsterInsights provides valuable data and insights that can help improve the performance of your WordPress Multisite Network. Here's how it can benefit your network:
Understanding User Engagement: Tracking user behavior helps you see how visitors interact with your network. This info helps you improve your network's design and content for a better user experience.
Site Performance Monitoring: With MonsterInsights, you can watch how each site in your Multisite Network performs. This helps you spot issues, speed up sites, and optimize their performance.
Data-Driven Decisions: It's detailed analytics empower you to make informed choices about content, marketing, and site enhancements. Analyzing data lets you spot trends, set goals, and measure success.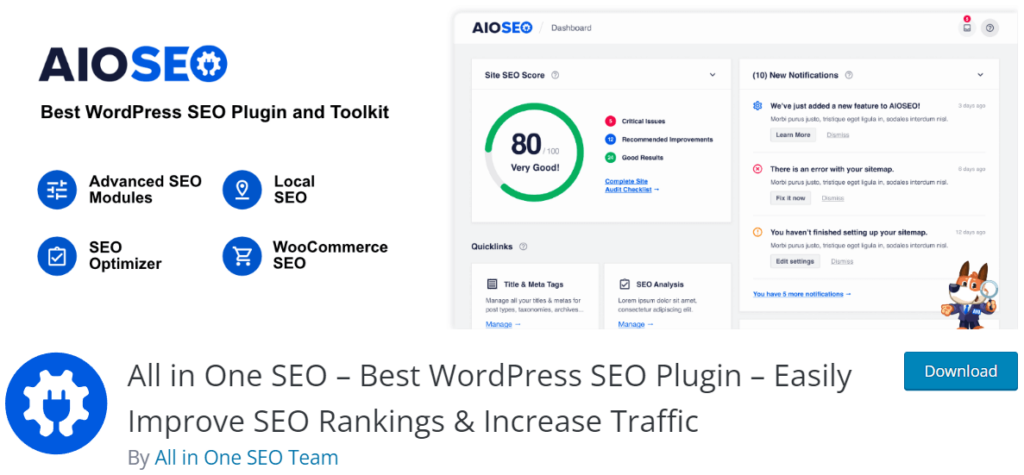 The All-in-One SEO plugin is a popular and powerful tool for optimizing websites in WordPress Multisite Networks. This plugin provides an extensive array of tools and capabilities aimed at enhancing the search engine optimization (SEO) of your website. To know more about SEO, read this informative article.
It allows you to optimize your website's meta tags easily, generate XML sitemaps, integrate with social media platforms, and more.
Benefits of using All-in-One SEO in WordPress Multisite Networks.
Advanced SEO Tools: This plugin offers powerful SEO tools, including custom meta tags, sitemaps, and social media integration, to boost your website's visibility and organic traffic.
Easy Network Management: It centralizes SEO configuration for all your network websites, saving time and effort.
User-Friendly and Compatible: With a user-friendly interface and compatibility with themes, plugins, and WordPress versions, it seamlessly integrates into your Multisite Network.
Regular Updates and Support: The plugin is regularly updated to stay current with WordPress versions and best practices, and it provides strong support through documentation and forums.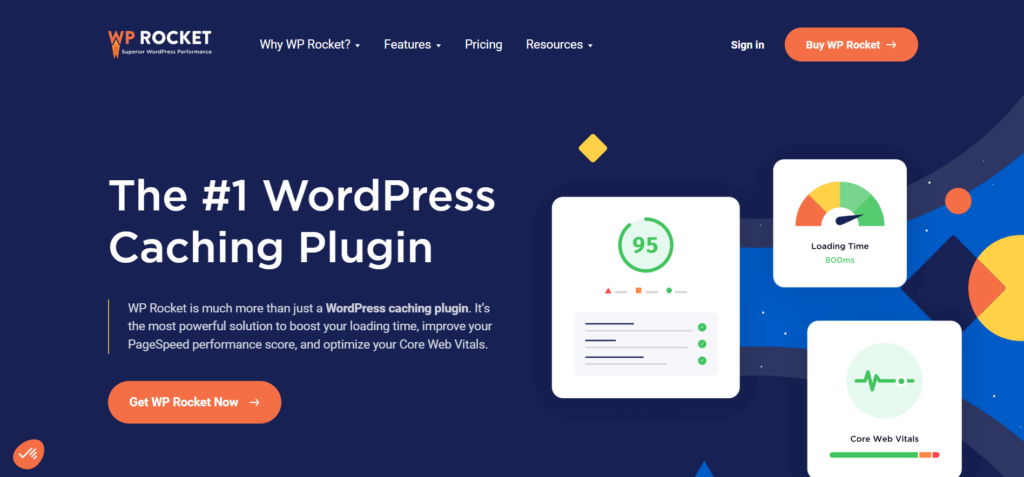 WP Rocket stands as a potent caching plugin designed for WordPress Multisite Networks, aiming to enhance the speed and performance of your websites. By optimizing your site's caching and minimizing the number of requests made to the server, WP Rocket reduces page load time and improves the overall user experience.
How WP Rocket Boosts Performance in WordPress Multisite Networks?
WP Rocket provides a range of features for optimizing performance that can greatly boost the speed and efficiency of your WordPress Multisite Networks. These features include:
Page Caching: WP Rocket generates static HTML pages of your site's content, reducing the need to generate pages for each visitor dynamically.
GZIP Compression: By compressing your site's files, WP Rocket reduces their size and improves loading times.
Browser Caching: It instructs visitors' web browsers to store certain static files, such as CSS and JavaScript, locally, reducing the need to retrieve them from the server with each page load.
Lazy Loading: It delays loading images and videos until they become visible on the screen, improving the initial page load time.
Database Optimization: It removes unnecessary data from your WordPress database, reducing its size and improving overall site performance.
CDN Integration: It seamlessly integrates with Content Delivery Networks (CDNs), allowing your site's static files to be served from multiple locations simultaneously, further reducing loading times.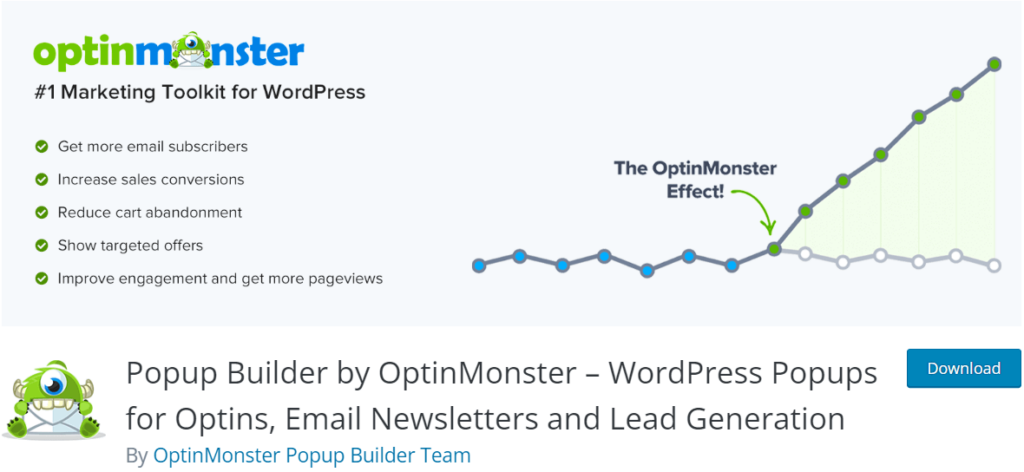 OptinMonster is a powerful plugin that offers a range of features to enhance lead generation and conversion rates on your WordPress Multisite Networks. Here are some of the key features and benefits it provides:
Eye-Catching Opt-In Forms: Create customizable forms like pop-ups, floating bars and slide-ins to match your brand and boost conversions.
Exit-Intent Technology: Detect user behavior when visitors are about to leave. It shows targeted campaigns to keep them engaged, such as a special offer or newsletter subscription.
A/B Testing: Easily optimize your campaigns by comparing different designs, headlines, or offers to see which generates more leads.
Page-Specific Targeting: Display campaigns on specific pages to tailor messages to different audiences effectively.
Email Integration: Seamlessly sync leads with popular email services like Mailchimp and Constant Contact to build your email list automatically.
How Does OptinMonster Help in WordPress Multisite Networks?
OptinMonster is an excellent tool for managing opt-in forms across multiple sites within your WordPress Multisite Networks. It offers centralized control and allows you to create and deploy campaigns effortlessly across all your network sites.
With its easy-to-use interface and robust features, OptinMonster streamlines the process of lead generation and helps you maximize conversions on each site within your network.
Overall, OptinMonster is a must-have plugin for WordPress Multisite Networks, providing you with the means to capture leads effectively and grow your business.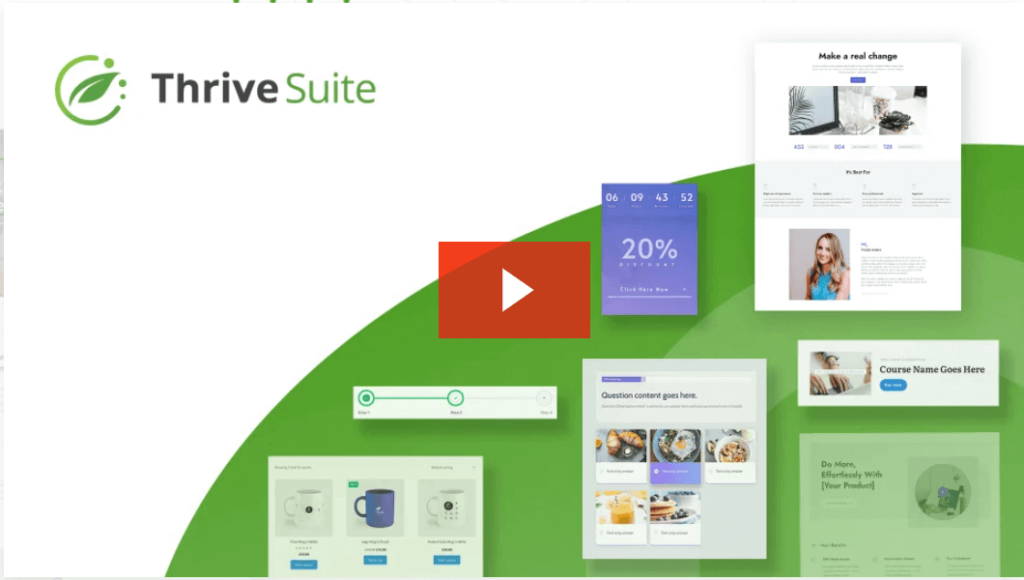 Thrive Suite is a potent plugin for WordPress Multisite Networks, known for its user-friendly interface and versatile features. It excels in creating custom landing pages for each site within the network, ensuring both consistent branding and individualized site appearances.
Enhancing WordPress Multisite Networks with Thrive Suite.
Besides custom landing pages, Thrive Suite provides several additional features that significantly improve the performance of a Multisite network. These features comprise:
Conversion-focused themes: Choose from a selection of professionally designed themes that are conversion-focused and optimized for lead generation.
List-building tools: Create beautiful opt-in forms and lead-generation campaigns to capture and nurture leads across your network.
Content delivery: Easily manage the distribution of content across your network, ensuring that the right content is displayed on the right sites.
Analytics and split testing: Gain valuable insights into the performance of your network with built-in analytics and split testing features.
Membership site integration: Integrate membership site functionality into your Multisite network, offering premium content and features to your members.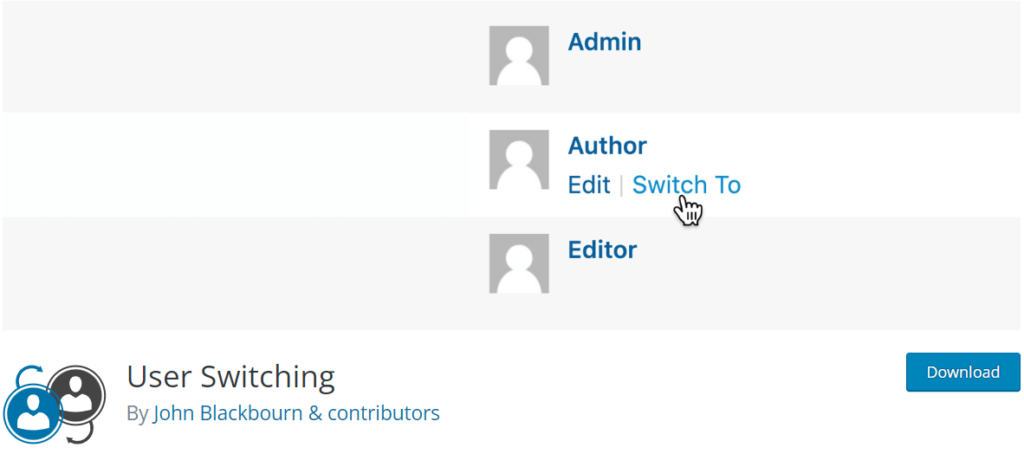 Functionality of User Switching plugin.
User Switching is a potent plugin for WordPress Multisite Networks.
It enables administrators to switch between user accounts easily.
This is especially valuable when managing networks with multiple users.
It facilitates quick testing and troubleshooting of user-specific issues.
Allows administrators to view content from a user's perspective.
Permits administrators to perform administrative tasks on behalf of individual users.
With a single click, administrators can switch to any user account without repeated logins.
Managing User Roles in WordPress Multisite Networks with User Switching.
In addition to its user-switching functionality, this plugin also offers valuable features for managing user roles within a WordPress Multisite Network.
Administrators can easily view and modify user roles for individual accounts, granting or revoking specific permissions as needed.
This allows for fine-grained control over user access and ensures that each user has the appropriate level of administrative privileges. To change the default username of your WordPress website, read this article.
It also offers the ability to switch roles, allowing administrators to test the user experience for different user roles without the need for separate user accounts.
Conclusion:
In conclusion, the right plugins are crucial for effective WordPress Multisite network management. The seven plugins in this article offer various features to enhance network performance and administration. Whether you require improved security, SEO optimization, user role management, or streamlined content control, there's a plugin here for your needs.
It's important to remember that while these plugins are known for reliability and effectiveness, thorough research and testing are advisable before integrating them into your network. Every network is unique, so choose plugins that align with your specific requirements and goals.