Nobody knows what will happen tomorrow. In the era of hackers, bad plugin updates, data fraud, and random content overwriting, backing up your WordPress website regularly are crucial. And fortunately, there are several WordPress backup plugins available in the market that backup regularly and automatically. 
But, keep in your mind that all the WordPress backup plugins which you find are not the same, they might have different features. Some provide a few features as a free version and need to go for a premium version to get other features, whereas some are paid versions only.
But as a user, we first want to test the plugin so we go for a free first. And if we feel good about this plugin and works as per our requirement then we go for a premium version. Nobody will buy the plugin without testing it or by reading the reviews only.
Among several plugins, Everest Backup and UpdraftPlus are two WordPress backup plugins with free and premium versions. Although they are the WordPress backup plugin with the same free and premium versions, their features are different.
Comparison between Everest Backup and UpdraftPlus
Thinking about the premium features which the Everest Backup and UpdraftPlus WordPress backup plugins provide are somehow the same. So here we will list the features which are available in the free version.
Backup and Restore
Both Everest Backup and UpdraftPlus provide backup and restore in the free version.
In the case of UpdraftPlus, you will get both features as one i.e; as a combined form, which is a little bit confusing. But in the case of the Everest Backup Plugin, you will find both features in two different tabs so you won't be confused. It will be crystal clear and if you want to backup go to the backup option of the Everest Backup menu or for the restore go to the restore option.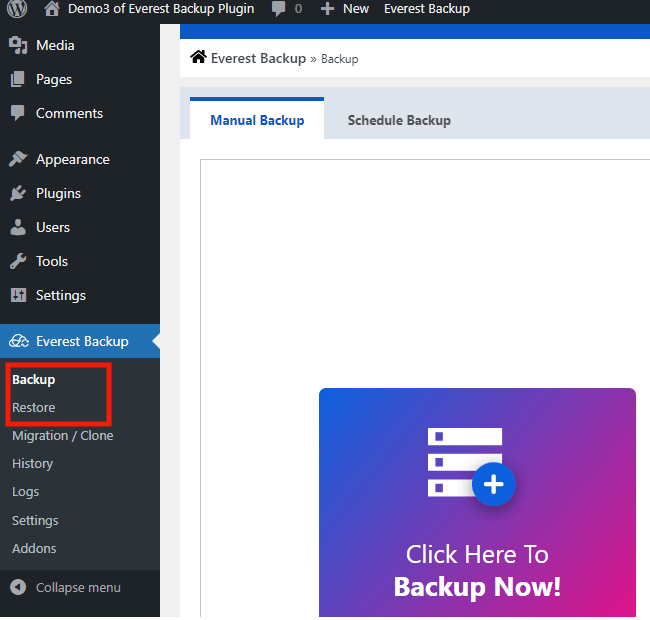 For Backup: https://wpeverestbackup.com/blog/how-to-backup-data-manually/
For Restore: https://wpeverestbackup.com/blog/how-to-restore-available-files/
Schedule Backup
Scheduling the system to backup your file is the most important thing because we won't be able to do backup manually all the time. So we need the system to work automatically in the scheduled time.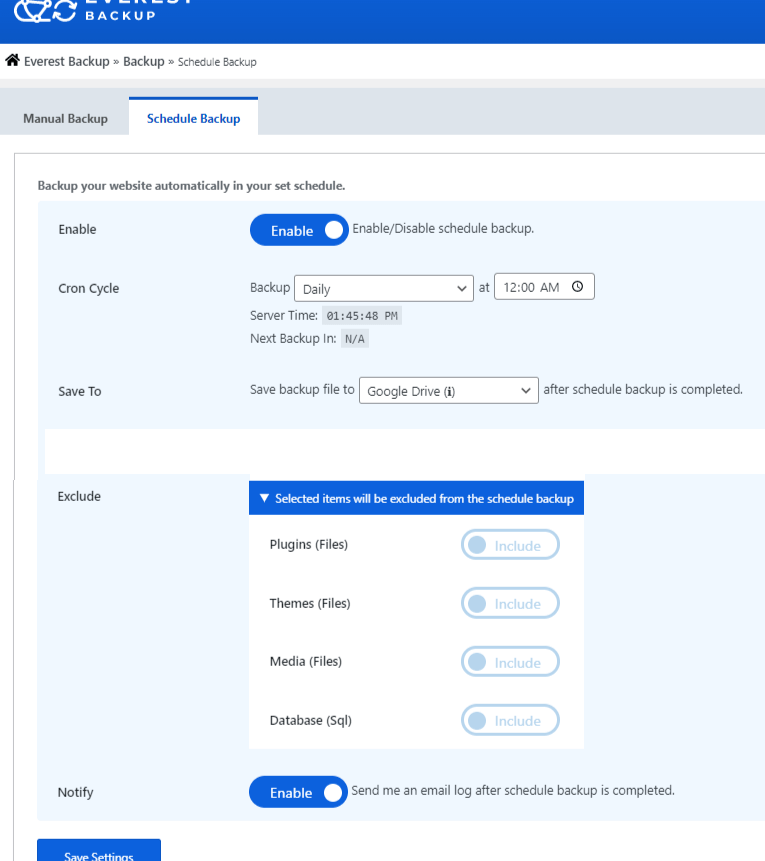 For Schedule backup: https://wpeverestbackup.com/blog/how-to-schedule-backup/
Migration and Clone
A bit-for-bit copy of one drive to another is referred to as migration and cloning. You can migrate and clone one website to another or from one host to another in a matter of minutes with this function.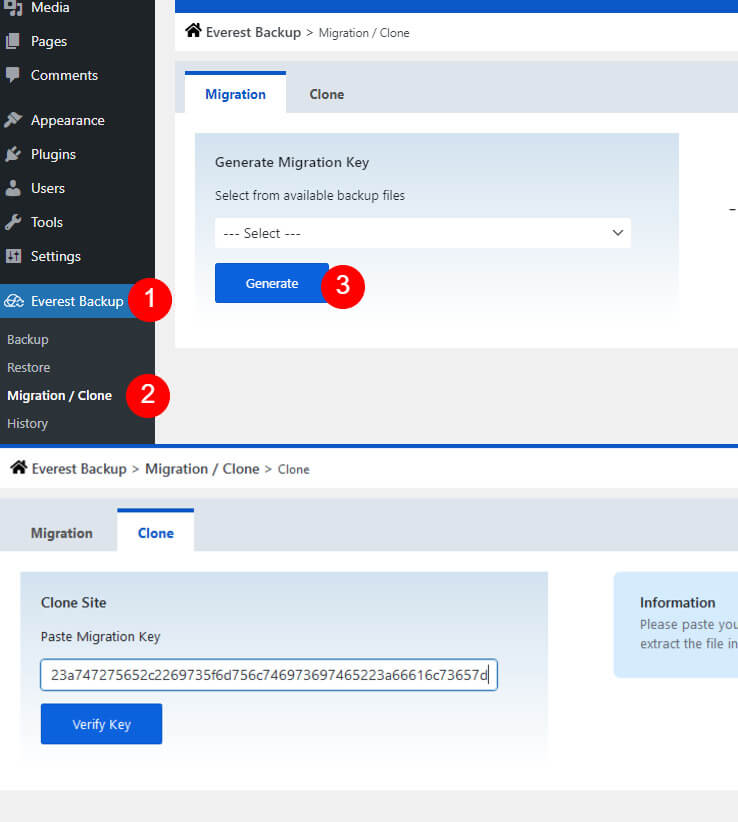 For Migrate/Clone: https://wpeverestbackup.com/blog/how-to-migrate-clone-your-data/
Human Readable Log
Human-readable logs are one of the distinctive features, allowing you to interpret charts without the need for professional assistance.
It's not that UpdraftPlus doesn't deliver the log file. After completion of any action, it gives a log file but it is kind of confusing. You need the help of an expert or you need to have some sort of knowledge to understand that. But in the case of the Everest Backup, you will get a human-readable log that is so clear that anyone can understand what the log tries to say.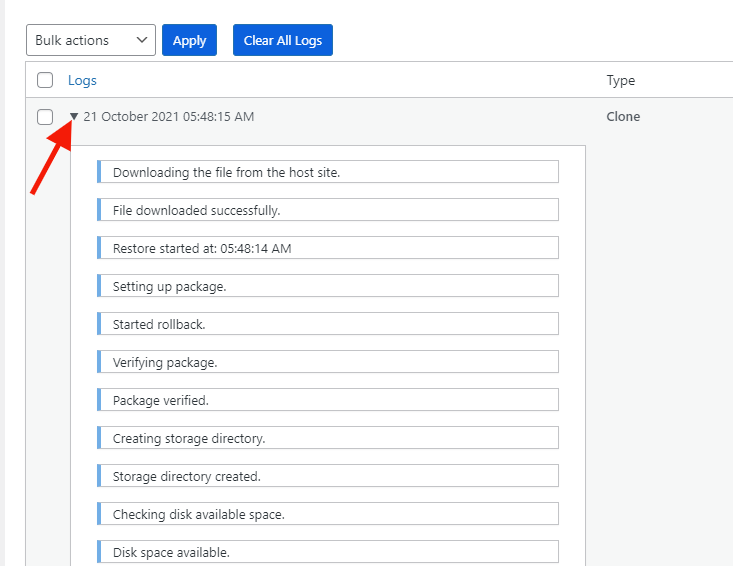 Multisite
WordPress multisite installs enable you to manage a network of multiple websites from a single WordPress dashboard. Allows you to update and make changes to all of your websites from one spot. You can create a private multisite network that is only accessible to you. You can also add other users to your network who will be able to create websites but will be limited in their ability to use more complex WordPress features.
This means that each website has its folder of photos and other donated materials, and images from one website cannot be viewed on another in the network.
Which WordPress Backup Plugin?
So, which backup plugin should you prefer? Both WordPress backup plugins have mainly similar features, but as you can see, the user gets more free features in the Everest Backup rather than UpdraftPlus.

Everest Backup provides you with everything you need to backup, restore, and migrate/clone your website in a single click, as well as the capability to backup, restore, and migrate/clone your website quickly and easily.