There are plenty of WordPress Plugins and some of them are useful for you and some are not. Because all types of business/ WordPress Websites are not the same, different types of businesses require different types of websites.
Some businesses required an e-commerce website, business portal type website, business website, personal website, or an online marketing website, every business requires a website that reflects the business. Likewise, you don't need all the WordPress plugins for your website, select the best and necessary ones and install them on your website.
Must-Have WordPress plugins for your website
Backup Plugin:
The backup plugin is the first priority plugin that you must have on your WordPress website. No one knows what will happen to your website, it might be hacked, someone can steal your data, your website might crash, and many more. But if you have installed a backup plugin then although these things happen you will have a backup of your website (data, media, files, plugins, etc.). With the backed-up files, you can easily recover your website.
For your WordPress website, Everest Backup Plugin is the best WordPress Backup Plugin. It's an advanced tool for cloning, restoring, migrating, and backing up your website. It's the simplest and fastest cloud storage backup plugin available. Set up a backup plan and connect to Google Drive in a few clicks. It lets you plan manual and automated backups to Google Drive. Everest Backup is much more than a backup and recovery program. It's also the quickest approach to transferring a WordPress site. All you have to do to migrate a website is copy and paste. On the source website, create your migration key, copy it, and put it on the destination page.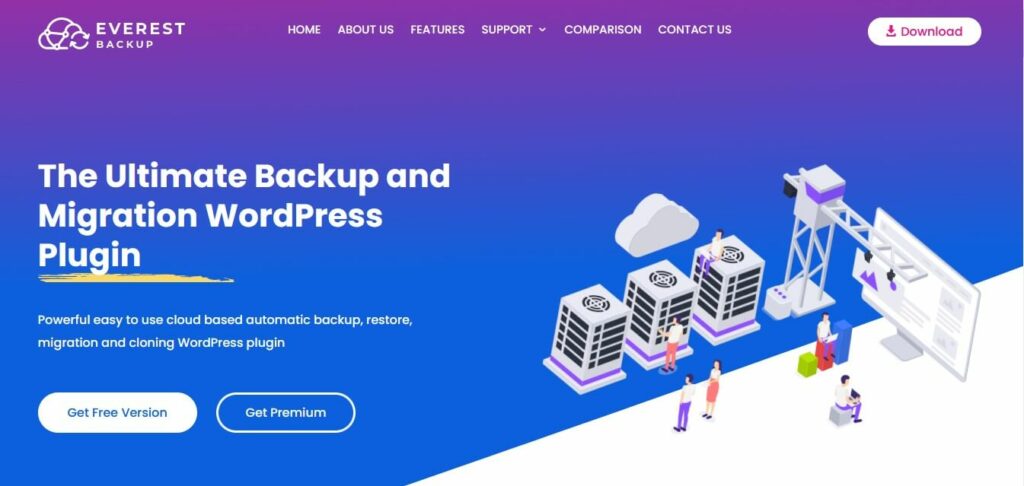 SEO optimization and sitemap generator plugin:
The plugin will make it easier for you to set up and optimize your website's posts and pages in order to improve its search engine rankings. It includes the most up-to-date regulations and search algorithms, so you won't need to take an SEO course. In terms of SEO, this is one of the most vital WordPress plugins to have. It will aid Google crawlers in 'reading' your site in a better, more structured manner, resulting in a higher ranking.
It's a WordPress SEO plugin that makes it simple for anyone to optimize their content using built-in recommendations based on widely-accepted best practices. With Structured data, you can easily adjust critical SEO parameters, such as which pages are indexable and how you want your website to appear in search.
Moreover, it generates a sitemap of all the posts and pages of the website. So that Google can easily crawl the post and pages and a little bit push to the post and it will come on the first page of Google search.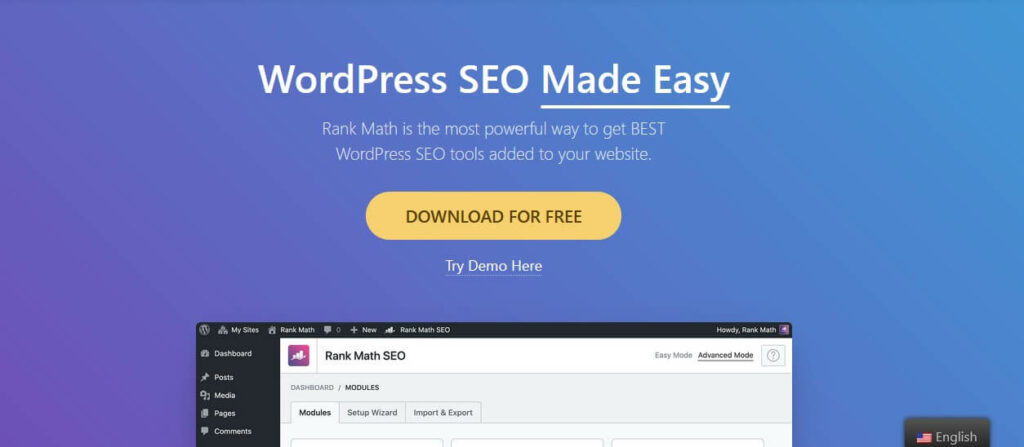 Image optimizer for faster page loading:
With this plugin, your website will run better and work faster. Every site's images are a valuable asset, and optimizing how they load is critical to enhancing overall site visitor experiences as well as making your site look better in the eyes of search bots.
TinyPNG improves the speed of your website by optimizing JPEG, PNG, and WebP pictures. By integrating with the popular image compression services TinyJPG and TinyPNG, this plugin optimizes all of your photos automatically. Additionally, it optimizes new photographs immediately upon upload, optimizes the background to speed up production, optimizes individual images currently in the media library, and much more.

Security Plugin:
WordPress core itself has some security measures inbuilt into it but that doesn't mean your website is secured. And you need Security Plugins that help you to secure your website from viruses, firewalls, file scamming, and many more.
It's the most popular WordPress firewall and security scanner, including an endpoint firewall and malware scanner designed specifically to safeguard WordPress. Threat Defense Feed provides Wordfence with the most up-to-date firewall rules, malware signatures, and malicious IP addresses that it requires to keep the website secure. Wordfence is the most comprehensive WordPress security solution available, with 2FA and a range of other features.

Additional Plugins you may need
Apart from these plugins, you might need other plugins also and that will help you to work easily.
Advanced editor for pages and posts:
With the powerful and feature-rich editor for pages and posts, you can get the most up-to-date WordPress editing experiences. In the visual mode, you may create modern designs with patterns, add content pieces, modify colours and typography, and much more.
Google Analytics plugin:
This plugin, which is based on the widely used Google Analytics service, allows you to access site statistics directly from your WordPress dashboard. Get official Google Analytics insights and stats natively presented in your WordPress, and use even more Google productivity and insight tools.
Admin panel customization plugin:
Personalize your virtual workspace to suit your needs. This admin panel modification plugin provides you with a set of powerful and versatile tools for editing individual WordPress admin areas and navigating to the interface you need to keep everything at your fingertips.
Plugin to change the login page URL to protect your website from attacks:
This plugin will add an extra layer of security to your site, protecting it from malicious assaults and potential dangers, so you can relax and enjoy your holiday without worrying about your site. This is one of the must-have WordPress plugins that are simple to set up and operate, so adding login page protection will only take a few clicks.
Final thought
Too many plugins installed on your WordPress website might hamper the website speed so before installing the plugins think once, about whether the plugin is necessary for your website or not. If needed then only install the plugin.
Yes, plugins will help you to work easily but sometimes unnecessary plugins can hamper your website. That doesn't mean you shouldn't install plugins. You must install necessary plugins like the backup plugin, SEO plugin, optimization plugin, security plugins, and others that lead to your safety and help you to grow.