Why would anyone need to buy premium WordPress plugins when free Everest Backup plugins are available? When I wish to back up and restore my stuff, I can acquire these functionalities in the free version. So why do we advise investing in the premium version Everest Backup plugin?
You can test the free Everest Backup Plugin without installing it on your website. (If you have less knowledge about how the plugin works.) Test Plugin .
The quick answer is that free versions are frequently superior. However, the premium feature will provide you access to incredible and cutting-edge features that you will enjoy.
Features you get in both free and premium versions of Everest Backup Plugin:
In both free and premium, you get some common features but it looks the same with advanced features. In both free and premium, if you get the same-named feature and work module same, then there will be certain benefits while purchasing the premium one, either it has more space, some advanced feature added, or some exciting new features.
Check out the free and premium features of the Everest Backup Plugin:
Backup feature: You will get two options: Manual and Schedule backup. You either back up all the necessary data manually or instruct the system and let the system take the backup automatically according to your instruction.
Restoring feature: Here also you will get two options: Restore by uploading the file and restore from the available files. There is no limit for available files but for upload, there is a certain file size limit in the case of the free version plugin.
Migration and cloning: In a few clicks, you can migrate and clone your website from one host to another or the old website to the new one.
Backup to Remote Cloud: When you take a backup, you must save the backed-up file and one option is the local web server or any cloud server. And with the free version, you will get a free "Google Drive" addon with limited storage capacity.
Multisite compatible: In the free version, the Everest Backup plugin also supports multisite network backup and migration.
When Purchasing Premium Version Everest Backup Plugins Makes Sense.
The free edition has a lot of fundamental features, however, they aren't all available. Smaller websites and personal blogs could be okay with this, but serious enterprises and larger websites require those extra services. They require dedicated support and quality.
They require changes that are as clearly coded as possible for optimum performance and security. Premium Everest Backup plugins frequently include:
Premium support: Because support is included in the purchase price, they'll frequently respond to your request faster and with higher-caliber assistance.
Updates: Compared to free plugins, they frequently have newer features, better code, and security patches.
Training and Documentation: Some expensive WordPress plugins come with in-depth tutorials and documentation that will teach you everything you need to know to make the most of the plugin.
More Premium features of Everest Backup Plugin:
There are many instances where a plugin's premium version is the only place to find the features you require.
✅ Unlimited uploads, Rollback file size: With the purchase of the premium featured Everest Backup Plugin one can get unlimited uploads and rollback file size. No matter what size is you can easily upload files and the time taken to upload depends upon the file size.
✅ Advanced Reporting: If your site doesn't have any traffic then most of the plugins don't send a report but with premium Everest Backup you can get reporting of the site.
✅ Flexible Automatic Schedule options: You can schedule the backup of your website automatically with the Everest Backup plugin. But in the premium Everest, one gets a flexible automatic schedule option and with the instruction is given the system performs the task and sends a notification to the given email address.
✅ AWS Amazon S3 Integration: Backup and Restore files in AWS Amazone S3 with the premium version Everest Backup Plugin.
✅ Dropbox Integration: With the premium version, you can integrate Everest Backup Plugin with Dropbox and save the backed-up file there.
✅ pCloud Integration: Also, you can integrate with pCloud to store backed-up files with the premium Everest Backup.
✅ OneDrive Integration: You can easily integrate with OneDrive and store the backed-up files there. Not only that you can also restore the backed-up files from there.
✅ BackBlaze Integration: Integrate with BackBlaze and extend your workflows to work seamlessly.
✅ Improved notifications system: With the premium Everest Backup plugin, you will get a notification of every task performed by the automatic system or task is done using the Everest Backup Plugin.
✅ Encrypt and Password Protect backup Files ( V1.1.6): If you have premium Everest backup, you can also encrypt and password-protect backup files.
✅ More Advanced auto-trigger backup features: Your backed-up files will be simply protected and no need to schedule time for backup, it will automatically backup all the necessary files.
✅ Differential Backup ( V1.1.8): Premium Everest Backup Plugin preserves data, saving only the difference in the data since the last full backup.
✅ Unused Images Cleaner from Backup Files: If there are new images on your site then our image cleaner automatically cleans those unused images from Backup files.
✅ One-Click Staging site ( V1.2): In just a single click, it clones your live website and enables you to test any changes or major features you plan to implement in a secure environment.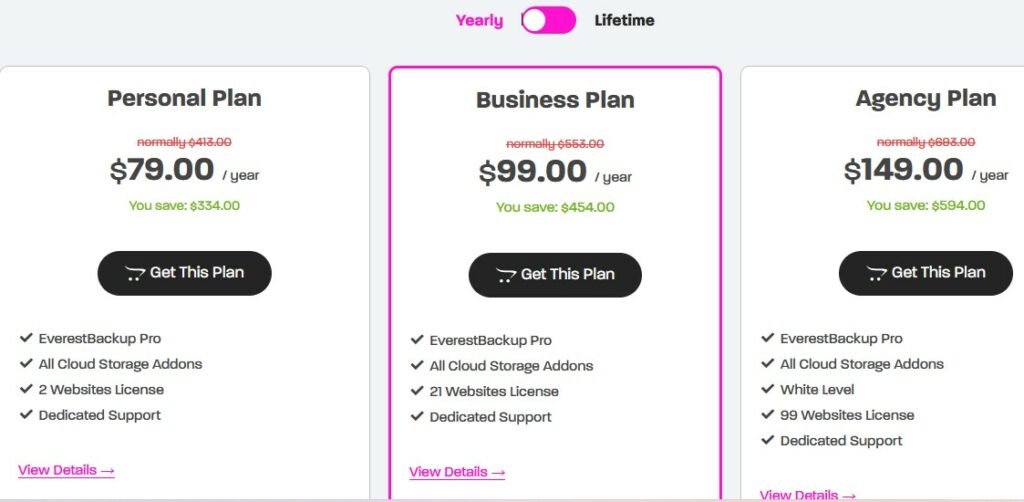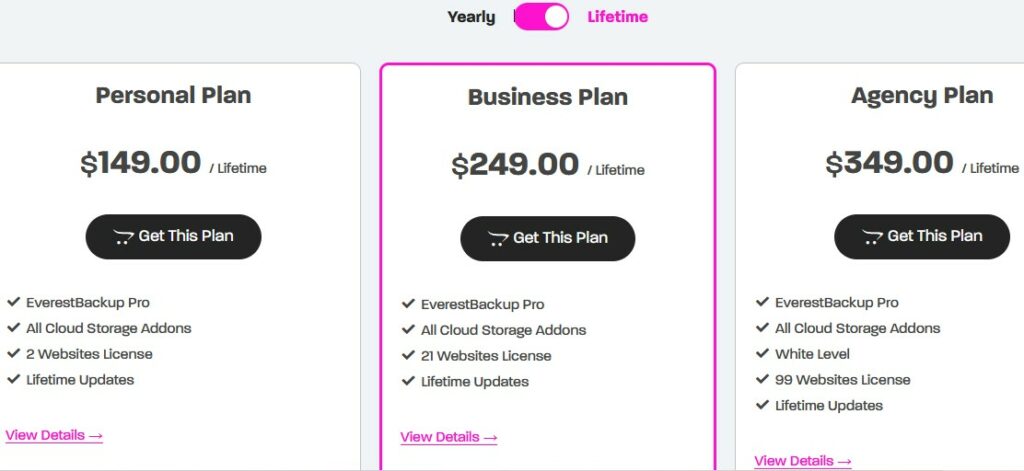 What Do You Think Now?
Be happy with the limited features and criteria in the free version of Everest Backup Plugin or get the better features, unlimited upload, and advanced features in the purchase of the premium featured Everest Backup Plugin.
The choice is yours because the plugin is for you to help you in many ways and you are wise enough to take the best result according to your needs.
Furthermore, not just this Everest Backup Plugin, other plugins like SEO plugin, Security plugin, Analytics plugin, LMS plugin, and other must-have plugins provide both free and premium versions where you will get limited features for free whereas advanced features in premium.