Getting the best and free WordPress Backup Plugins is no joke. You can actually get the best WordPress Backup Plugins for free. But the thing is you will get certain features only and if you need advanced features then obviously you need to pay. But why worry, a free version also provide some useful features so that you can test the free one first and if you liked it then get the premium for your website.
Let's discuss some of the best and free WordPress Backup Plugins here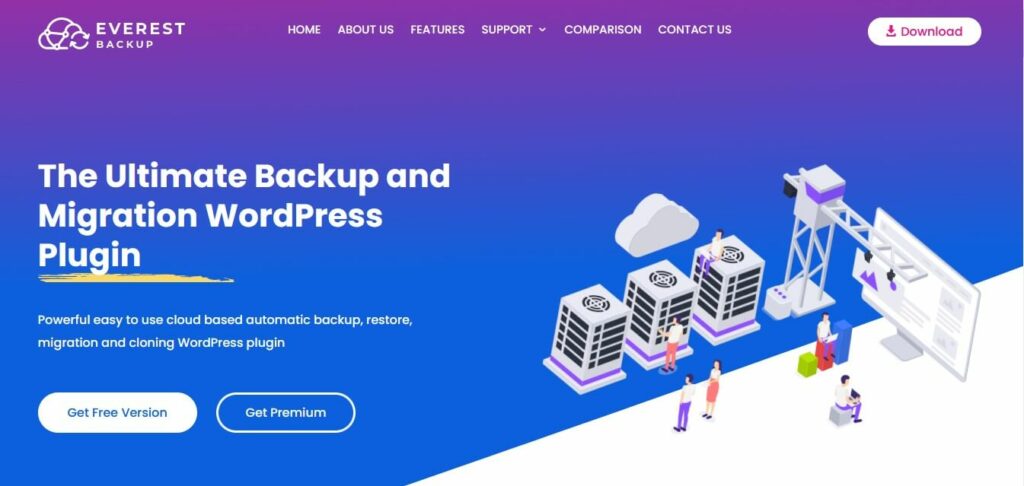 Everest Backup plugin is a modern tool that will take care of your website's backups, restoration, migration, and cloning. It is the fastest and most easy-to-use cloud-based storage backup plugin. In a few clicks connect your Google Drive and Schedule your backup.
Everest Backup has manual as well as automatic scheduled backup and pushes them to your Google Drive and restores them with a single click. 
Everest Backup is not only limited to backup and restoration. It is also the best WordPress website migration plugin. Website Migration is as simple as copy and paste. Generate and copy your migration key from the source website and paste this migration key onto your destination website. In a single click, your migration of the site happens.
Human readable logs are one of the distinctive features, no technical knowledge is needed to understand what's going on during your website backup process. Get details of each backup in your email.
Features:
Manual and Automatic Backup
Backup on Google Drive
Migration and Cloning
Advanced Reporting
Human Readable Logs
Multisite Compatible
Backs Up: Database and File System
Total Upkeep – WordPress Backup Plugin plus Restore & Migrate by BoldGrid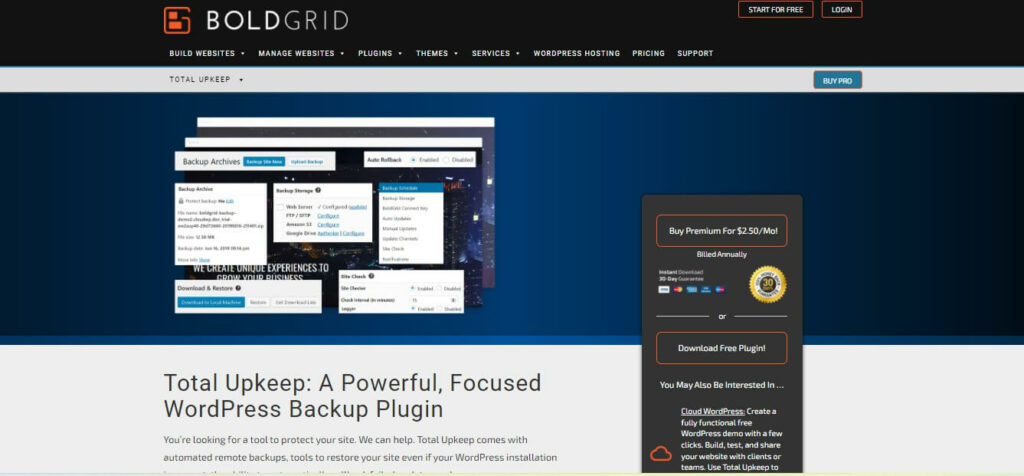 Before you execute updates, Total Upkeep's auto rollback tool will make backups, allowing you to effortlessly restore the site to its previous condition. It's a complete 360-degree solution that protects your data and your website from catastrophic data loss.
Features:
Automated and manual backups
Full file and database backup
Remote backups via FTP/SFTP, Amazon S3, and Google Drive
Clone, duplicate, and/or migrate
Site check monitors
Auto rollback
Backup: Database and File System

It's usually a good idea to have a staging environment for your WordPress website. However, if your site provider does not provide this service, WP STAGING can help. The plugin makes cloning your website into a subfolder simple.
Features:
clones the whole production site
Easy to use
No Software as a Service
No server timeouts on huge websites or/and small hosting servers
Very fast
SEO friendly
Backs Up: Database and File System
BackWPup – The perfect WordPress Backup Plugin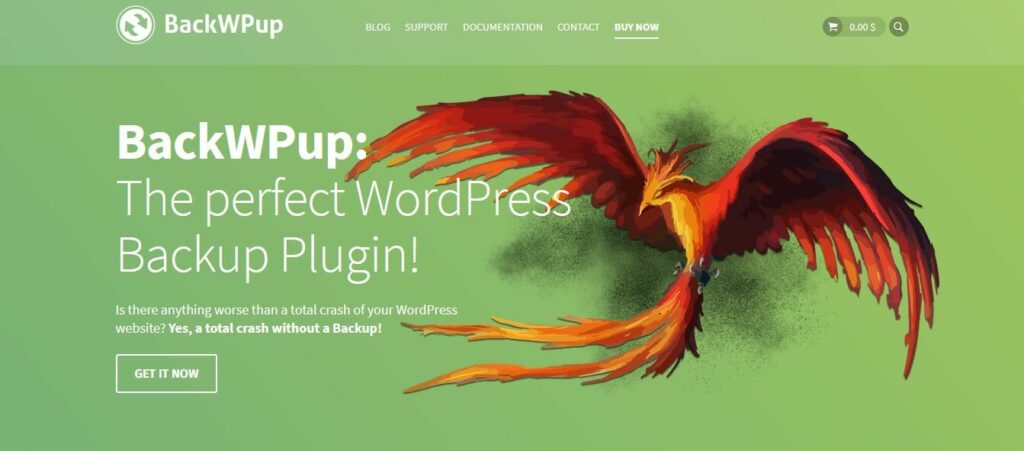 Complete automatic backups of your website can be scheduled and stored in the cloud. Backups can be saved in the.zar,.tar, tar.gz, or tar.bz2 file formats. Your database will also be checked, repaired, and optimized by BackWPup.
Features:
Database Backup
Generate a file with installed plugins
Optimize Database
Check and repair Database
File backup
Store backup to remote location (Dropbox, S3 services, Microsoft Azure, Amazon Glacier, Google Drive, One Drive, etc.)
Backs Up: Database and File System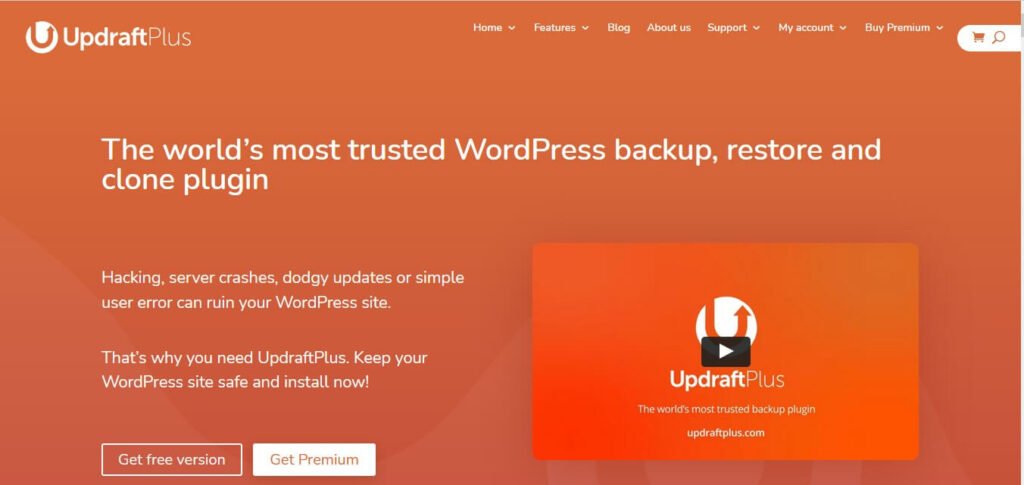 Back up your complete website to your web server, numerous cloud services, email, or even an FTP server, either automatically or manually. Backups can be restored directly from WordPress. Downloadable site migration packages are also available.
Features:
Restores, as well as backing up
Backs up to more cloud options than any others
Allows you to set up automatic backup schedules, for the ultimate in convenience
Is faster, using up fewer server resources
Has been tested on over 3 million sites
Incremental backups
migration
Multisite
Backs Up: Database and File System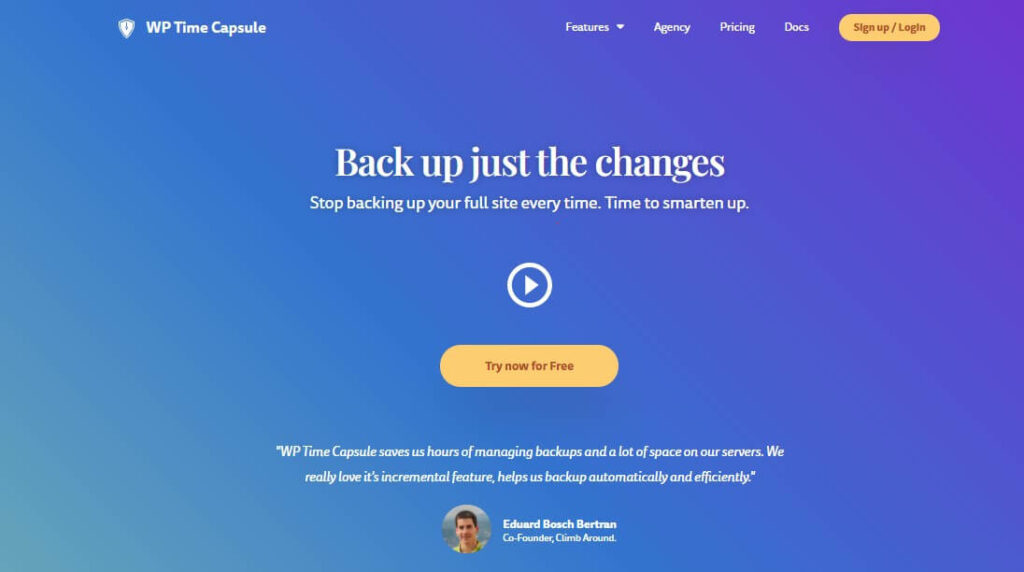 Rather than performing a full backup, which takes time and resources, WP Time Capsule will conduct an incremental backup of only the files that have changed. Backups can be scheduled, and you can connect to Dropbox, Amazon S3, and Google Drive.
Features:
Backup in real-time
Staging
Auto backup and update
Encrypted DB backups and GDPR Compatible
Clone/Migrate
Backs Up: Database and File System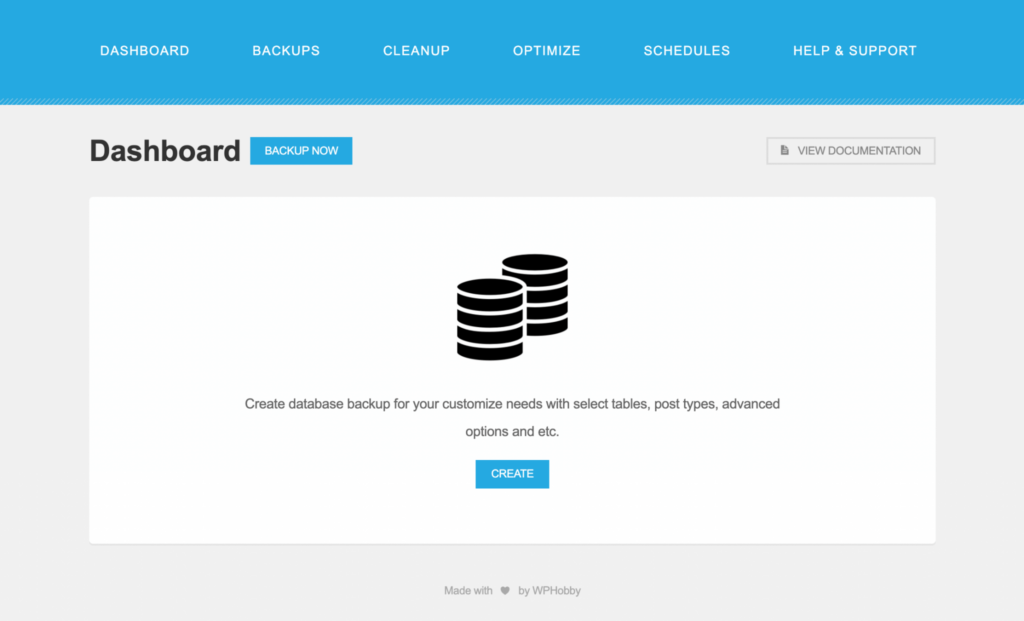 Make frequent backups of your WordPress database and have them sent to you as well as saved on your web server. With just a few clicks, you can restore a backup. You can also plan database optimization and repair regularly.
Features:
Database backup
Sort the backup lists
Download the database backup file directly from dashboard
Simple and Easy plugin configuration
Database tables cleanup manually
Schdule database
Display active schedule tasks list
Backs Up: Database Only

Back up the database of your website to the cloud, email, or FTP. Create a schedule that will run regularly. There is also the option to exclude specific database tables.
Features:
Create Database Backup
Auto Backup
Download backup file direct from your WordPress dashboard
Easy to Install
Simple to configure
Restore Database Backup
Multiple storage destinations
Store database backup on safe place
Reporting
Backs Up: Database Only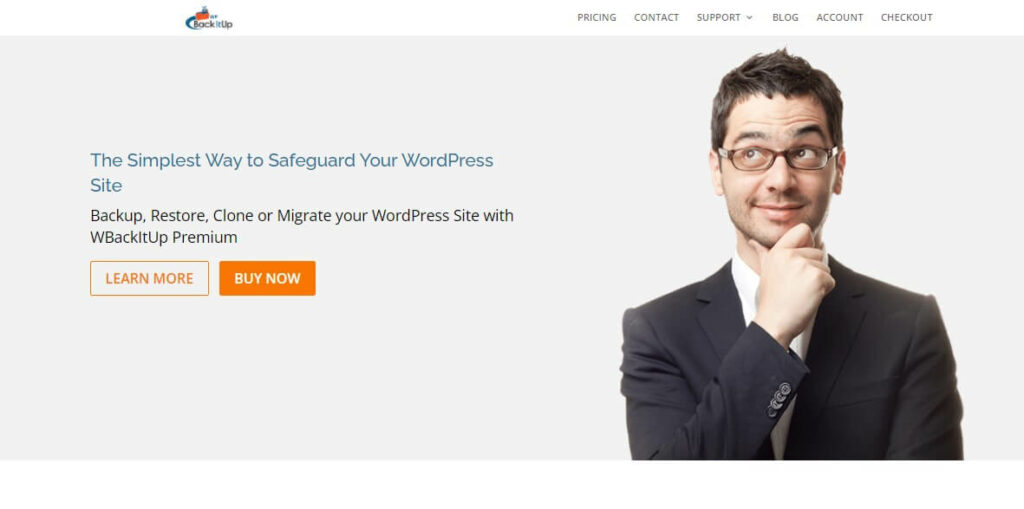 WPBackItUp prides itself on its ease of use, claiming that it only takes one click to backup your entire site. The backup is compressed and saved as an a.zip file on your web server by the plugin. Notifications about the backup status will be sent to you through email.
Features:
Easy to use
Easy to setup
Simple and easy to understand
Fast backup of your entire site
Unlimited backups so backup as much as you want
Large sites supported
Download your backup
Backup cancellation
Backs Up: Database and File System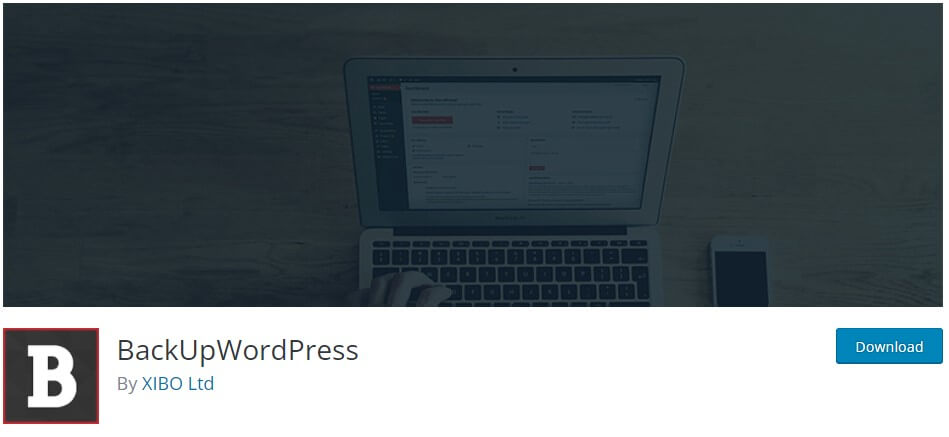 This plugin is all on simplicity, and it requires no setup. Schedule a backup of your complete site and have the archives delivered to you. Even on low-powered web hosting accounts, backups will run.
Features:
Super simple to use, no setup required.
Works in low memory
Manage multiple schedules
Option to have each backup file emailed to you
Works on Linux and Windows Server
Good support
Backs Up: Database and File System
What do you think about the free WordPress Backup Plugin?
Did this article help you to know more about the free WordPress Backup Plugin? Does it help you to choose the best one for your WordPress website? If yes then that's great but if it confuses you then don't worry.
If you don't which one is the best one for you then check the features of those free WordPress Backup Plugins. Just compare the plugin with each other but before that, you must know what you need and about the information of your system. You found the best one and your system doesn't support that plugin won't be good, isn't it. So first gather the information of your systems like PHP version, WordPress versions, and others. After that then jump into the requirement as I said before checking the features of those free WordPress Backup Plugins. Then choose one. For more details you can check this What Should I Look At To Find The Best WordPress Backup Plugins.
Apart from this if you don't know which WordPress files you need to backup then I suggest you to backup all your website files. Because you never know when you need those files so it is better to backup them all. But we need to think about space also, the disk space if you are backing up in your Local Web Server or the cloud space if you are backing up in the cloud server. Backing up unnecessary files will load to your space, which definitely you don't want. So check this article that will help you to choose the files. Which WordPress Files Should You Backup? And the Right Way to do it.
What next? After choosing the best free WordPress Backup Plugins
You choose the best free WordPress backup plugin for your website but don't know which file to backup, how to backup, and restore the backed-up files. Do you need expert help with that? The answer is "NO". You don't need an expert to help you because you will find the documentation on the website of the plugin which you choose. The documentation includes all the necessary information for you from installing the plugin to backup, restoring, and other features.
If among the 10 free WordPress Backup Plugins, Everest Backup Plugin is the best option for your system then you don't have to worry about anything. You can find step-by-step tutorials for Installation, Backup, Restore, Migration, Clone, and many more. Not just that you will get video tutorials also so that you don't need to read all the steps just on the video and work according to the video tutorials. That might save your time, makes your work easy, and won't make you feel bored.
Not just this if you get any kind of error messages while performing tasks with Everest Backup Plugin then you can directly send an email with your queries or the error messages you get at bug-report[at]wpeverestbackup. com with the screenshot of the error messages you got, the log file, and the information of your system. Feel free to email for any kinds of queries.
Whatever you choose, choose the best one for your website. Need any help then we are always happy to help you.