In this ever-changing world of making websites, Content Management Systems (CMS) are essential for making website building and management easier. Among many choices, WordPress shines as a well-liked and widely used CMS platform.
However, it's smart to check out and compare WordPress with other CMS options, so you can choose wisely based on what you need and want.
Understanding Content Management Systems (CMS)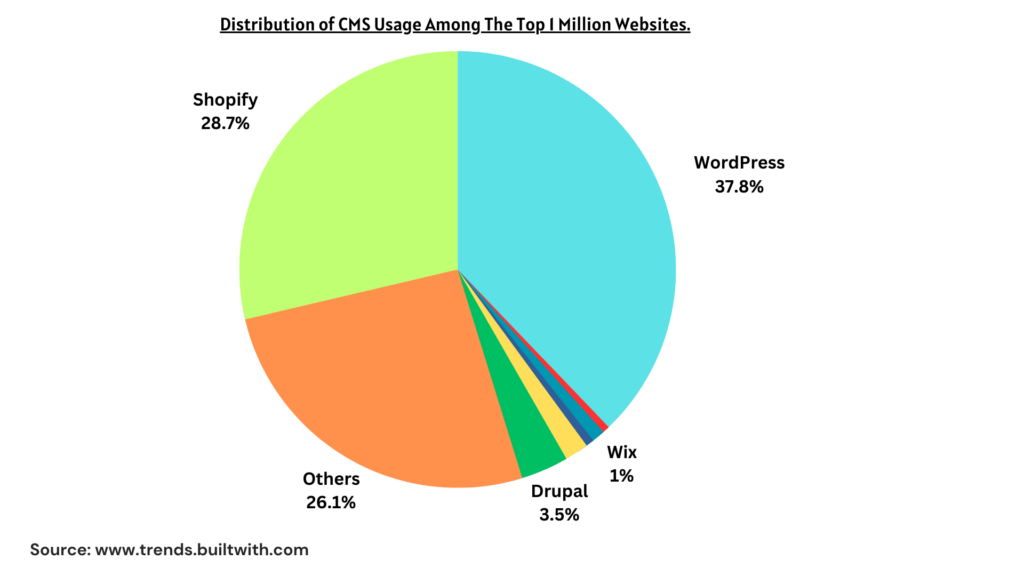 Before we dive into comparing things, let's grasp what a Content Management System does. A CMS is like a computer program that helps people create, manage, and share digital stuff like text, pictures, videos and more, all without needing to be super tech-savvy.
This user-friendly approach empowers individuals and companies to create websites without getting caught up in tricky coding and design.
Certainly, here's an article discussing WordPress vs. alternative CMS options, concentrating on these key points:
User-Friendly: Is the CMS beginner-friendly and suitable for non-tech users?
Customization: Can the CMS be personalized for different website types?
Security: How secure is the CMS against hacking and other threats?
Community Support: Is there a big, active group of users and developers for the CMS?
Cost: What are the expenses involved, including any hidden fees?
Exploring WordPress.com, WordPress.org, and Other CMS Alternatives.
When making a website, there are various methods to establish your online presence. Three well-known choices include WordPress.com, WordPress.org, and other content management systems (CMS).
Let's dive into understanding the differences among these options in easy-to-understand language.
Imagine WordPress.com as a ready-made home. It's like renting an apartment in a building owned by someone else. You can move in quickly without worrying about maintenance, security, or technical stuff.
It's great for beginners and those who want a hassle-free setup. However, you might have fewer customization options, and you might need to pay for extra features.
In Simple Words:
It is like renting an apartment.
Have easy setup & less control.
Good for beginners, with less customization.
Imagine WordPress.org as purchasing land and constructing your house. Here you're in charge with full control. First, you need a hosting service (like your land), then set up WordPress (like building your dream home).
This way, you can be more creative and personalize like customization designs, add plugins, and even make money. But, remember, you're in charge of maintenance, which might need some technical skills.
In Simple Words:
It is like building your own house.
You can have more control and responsibility.
Flexible, can add plugins, monetize.
To learn more about WordPress & how to build a website by using WordPress read this article. https://wpeverestbackup.com/easy-steps-to-build-a-wordpress-website/
3. Other CMS
Apart from WordPress, there are alternative CMS choices such as Blogger, Joomla, Drupal, and Wix. These are similar to various building materials for your website. They provide different features and styles to match various requirements. Wix, for instance, is like building with simple-to-fit blocks – perfect for beginners, yet possibly less adaptable than WordPress.
On the other hand, Drupal and Joomla are like advanced building materials that grant you more authority, but they might need greater technical expertise.
In Simple Words:
It is a different building material.
Have various features and designs.
Can choose based on control and skills.
Decide according to your desired level of control, technical abilities, and the time you're ready to dedicate. If you're a beginner and prefer an easy solution, WordPress.com could suit you. If you're ready for a challenge and want full authority, WordPress.org or other CMS choices might be more suitable.
Now, let's discuss the other CMS possibilities you can explore.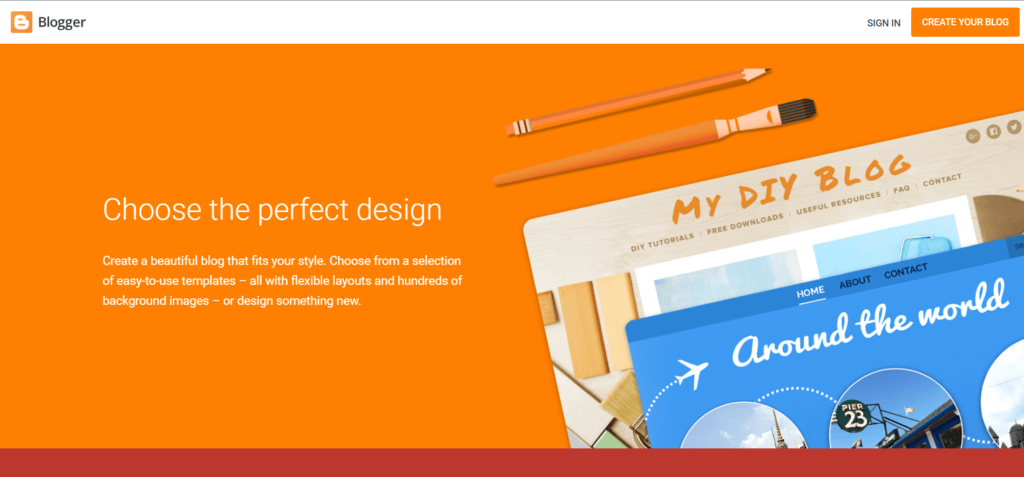 WordPress and Blogger are popular content management systems (CMS) allowing you to create, publish and manage websites. However, there are some key differences between the two platforms.
WordPress is more powerful and flexible than Blogger, and it comes in two versions:
WordPress.com (hosted) and WordPress.org (self-hosted). It's open-source, which means it's free to use and modify. Plus, a big group of developers creates add-ons and themes to make it do more things. This makes WordPress a good choice for creating complex websites with many features.
Blogger, on the other hand, is a more simplified CMS that is designed and owned by Google. It is free, easy to set up and use, making it a good choice for beginners.
However, Blogger is not as powerful or flexible as WordPress, and it does not have the same level of support from the community. This makes Blogger a good choice for creating simple websites, such as personal blogs or portfolios.
To decide which is better, think about what you need. For complex websites, WordPress is strong and versatile. If you want simple and user-friendly, Blogger is a solid choice.
WordPress Vs. Wix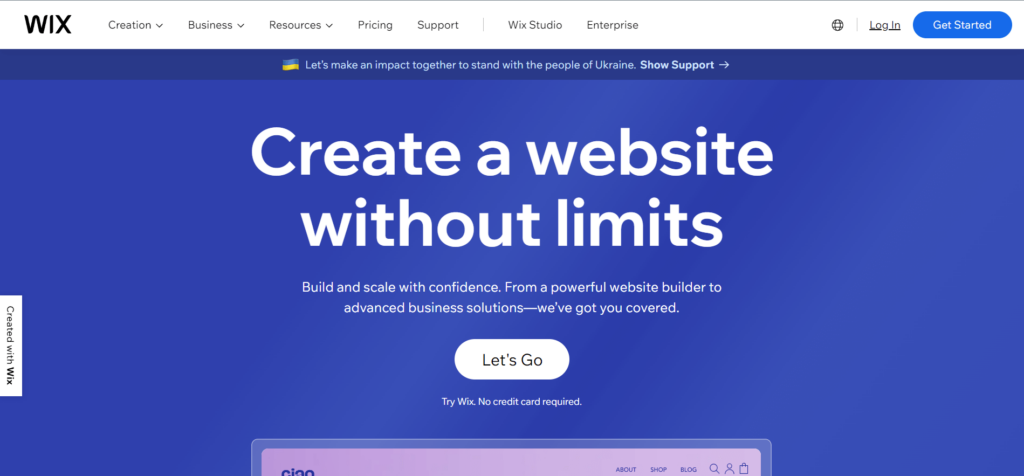 Wix and WordPress are both popular website builders, but they have different strengths and weaknesses. Wix is easier to use, but it offers less flexibility and customization. WordPress is more complex to use but offers more features and functionality.
The good thing about Wix is that you can create a website quickly; it provides a simple drag-and-drop system for effortlessly adding content and designing your website. And it has lots of cool templates that make your site look nice without much effort. It's great for beginners.
WordPress has more options and a big library of add-ons called plugins. Wix has its own apps too, but not as many. Wix also hosts your website for you, but you can't easily move it to another host if you want.
WordPress gives you more control over hosting. If you want a simple and quick way to build a site, Wix is good. But if you want more customization options and control, then WordPress might be the better choice.
Ultimately, the best CMS for you will depend on your needs and preferences.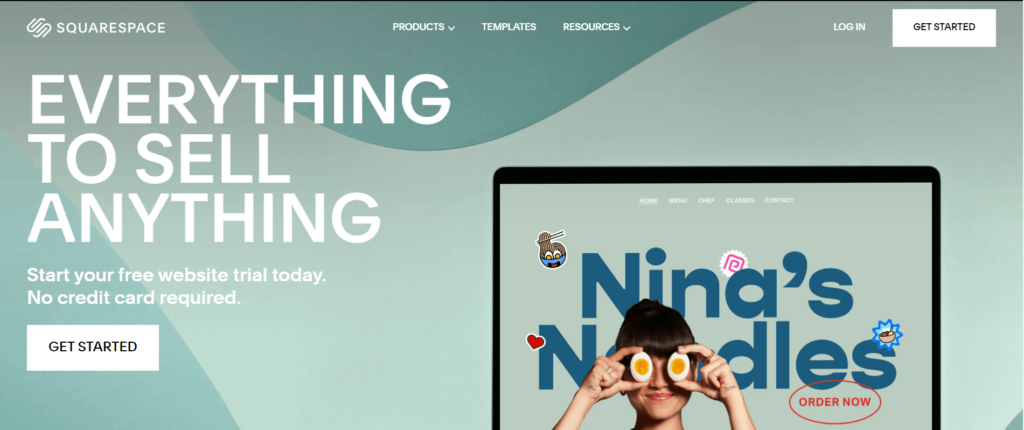 Squarespace is another drag-and-drop CMS similar to Wix, which provides an all-in-one website building and hosting solution. And it's known for making sites look stylish and professional without needing much technical skills.
The good part is that it offers beautiful templates that can make your site stand out. It's great for people who want a good-looking site without too much hassle. However, when compared to WordPress, Squarespace might not be as flexible as WordPress or Joomla.
WordPress has a big collection of extra features. You can add plugins, while Squarespace has fewer options. Also, moving your site away from Squarespace can be tricky. Squarespace is pricier and lacks a free plan, whereas WordPress is more affordable and provides a free plan option.
On the other hand, with WordPress, you have more freedom to change where your site is hosted. So, if you want a really nice-looking site and don't need a ton of extra features, Squarespace is a good pick. But if you want more control and more choices, WordPress could be the better fit.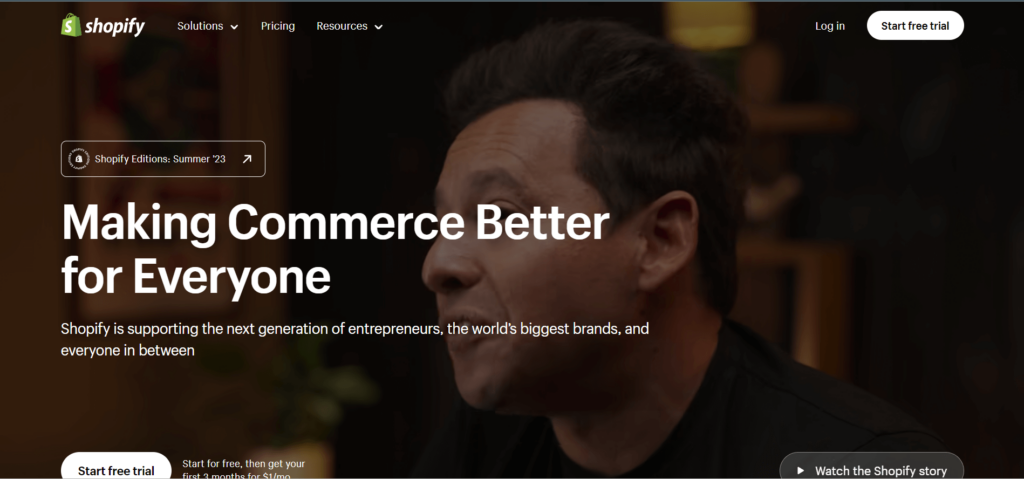 Shopify is a user-friendly, cloud-based e-commerce platform that helps individuals and businesses create and manage online stores without advanced technical skills. Users can control their store's content, including product pages, blogs, and landing pages.
On the other hand, WordPress is a popular open-source CMS that offers more customization options than Shopify, suitable for those who want more control over their website's appearance. However, setting up and managing WordPress can be more complex.
Shopify provides professionally designed templates for effortless store setup and secure hosting for smooth customer experiences. It supports multiple languages, currencies, and integrated payment gateways for international expansion.
WordPress is versatile for various websites, including e-commerce, but requires more technical knowledge. Its costs vary based on hosting, themes, and plugins chosen.
Yet, Shopify's pricing (from $25 to $399 per month) and transaction fees could be seen as drawbacks. WordPress offers flexibility and numerous plugins but lacks Shopify's built-in e-commerce features and security.
Choosing between Shopify and WordPress depends on technical skills, budget, and specific e-commerce needs.
WordPress Vs. Joomla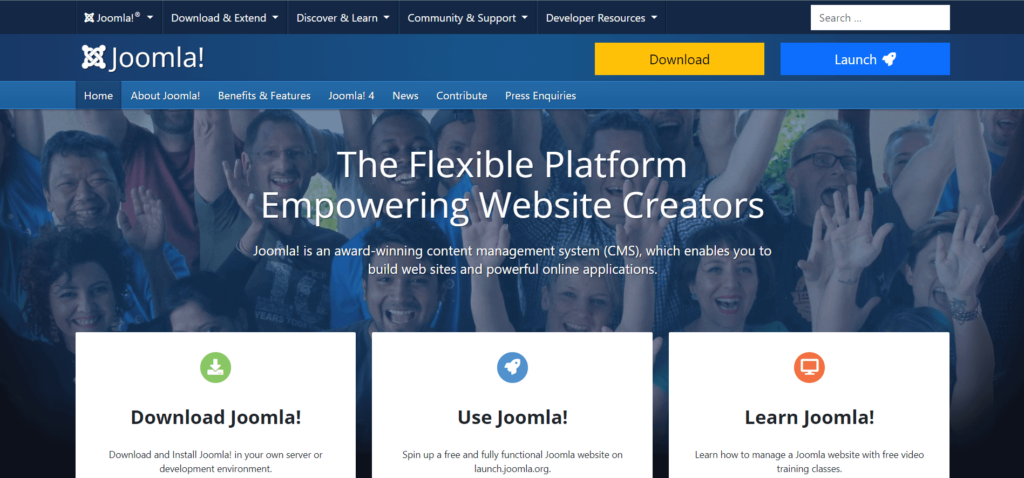 Joomla is another popular CMS that is similar to WordPress in terms of features and functionality, with its own strengths and weaknesses. It's a bit more complex to use than WordPress, but it is still relatively easy to learn. It is also open-source and free to use.
Plenty of tutorials and documentation are available to help you get started, and the Joomla community is very active and helpful. It is a popular choice for businesses and organizations of all sizes and is known for its flexibility and security.
On the positive side, Joomla offers a good balance between user-friendliness and customization options. It's a solid choice for those who want more control over their site's design and functionality without diving into complex coding.
However, when compared to WordPress, Joomla might have a steeper learning curve. Additionally, Joomla doesn't have as extensive a plugin library as WordPress.
In terms of pricing, Joomla is free to use, both for personal and commercial projects. However, there are several premium add-ons and extensions available that can be purchased to add additional features to your website.
WordPress Vs. Drupal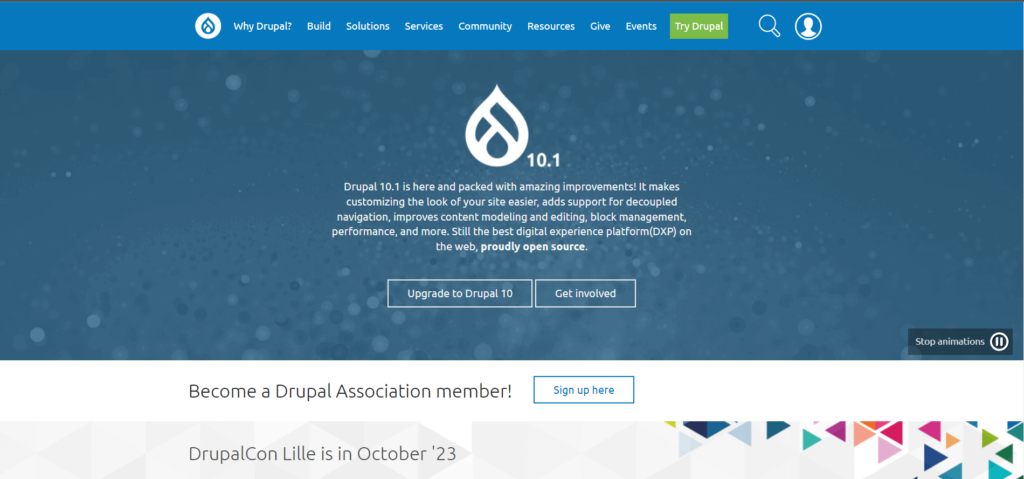 Drupal and WordPress are both popular, free and open-source content management systems (CMS), but they have distinct characteristics. Drupal stands out for its flexibility, security, and scalability, making it ideal for complex and expansive websites.
It caters to those with technical expertise due to its steeper learning curve during setup. At the same time, it empowers the creation of diverse sites, from simple blogs to intricate e-commerce platforms, with robust security and extensive customization options that developers appreciate.
However, compared to the user-friendly and plugin-rich WordPress, Drupal demands more investment in terms of development time and costs due to its complexity.
Choosing between them depends on your project's complexity and familiarity with web development. WordPress is generally easier to grasp, though less secure.
Drupal is free to use, both for personal and commercial projects. However, it offers premium add-ons for enhanced features.
Conclusion:
There's no one answer for everyone when considering WordPress versus other CMS options. Your decision relies on what you need, your tech skills, and your long-term goals. WordPress is a favorite due to its ease, wide range of tools, and flexibility. Still, Blogger, Wix, Joomla, Squarespace, and Drupal serve specific preferences.
Before choosing, consider your project's size, look, functions, and future plans. Try out different platforms to understand their styles and features. Whether you're new or experienced, the right CMS will help you create an engaging online presence that connects with your audience.